SANI je "pokroková gelaterie" v italském stylu, která vsází na produkty a suroviny Made In Italy.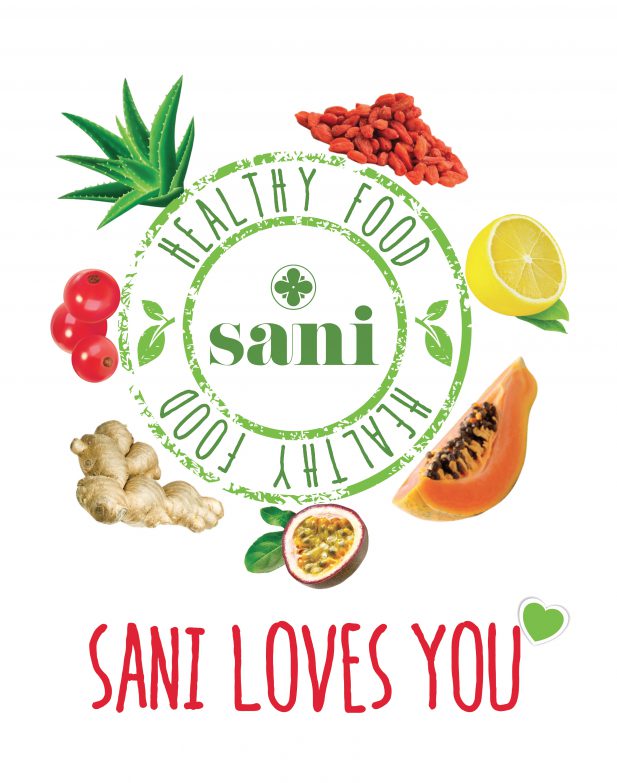 SANI je gelaterie, která nabízí produkty spojené s fyzickou i psychickou pohodou, což je nezbytnost, která ve světě neodmyslitelně patří k italským výrobkům
SANI vám poodhalí tajemství starého italského cukrářského umění a představí spojení surovin, které v sobě skrývají výjimečnost a koncept wellness a to ve sladké i slané formě.
Pro SANI je velmi důležitá chuť. Podle filosofie SANI je chuť tvořena přírodními certifikovanými produkty té nejlepší kvality, kterým pomáhá vláknina a rostlinné proteiny, které pocházejí z tzv. "superfood" jako např.: baobab, kudzu, maranta, a které tvoří strukturu a tělo zmrzliny. Výsledný produkt je rozhodně inovační a s přidanou výživovou hodnotou. Ambiciózním cílem SANI je nabízet zdravou zmrzlinu s jasným původem a respektovat koncept "Clean Label" a skloubit tak tradiční řemeslnou výrobu a nové technologie.
SANI is a "progressive gelaterie" in Italian style, which is relying on raw materials and products Made in Italy.
Gelateria SANI, which is located in the center of Prague, offers youthful and captivating concept, which combines the idea of ​​wellness and health. It is a container full of taste experiences, behind which stands Moreno Faganello, ice cream champion, who has over thirty years experience in the field.
SANI is gelaterie, which offers products related to the physical and mental wellbeing, which is a necessity in a world that inherently belongs to Italian products. World SANI it will uncover the secrets of ancient Italian confectionery art and the present combination of raw materials, which conceal the uniqueness and the concept of wellness and in fresh and salt form.
For SANI is very important taste. According to the philosophy SANI taste consists of natural certified products of the highest quality, which helps dietary fiber and plant proteins that come from the so-called. "Superfood" like .: baobab, kudzu, arrowroot, and that form the structure and body cream. The resulting product is definitely innovative and added nutritional value. SANI ambitious goal is to offer healthy cream with a clear origin and respect the concept of the "Clean Label" and thus combine traditional crafts and new technologies.