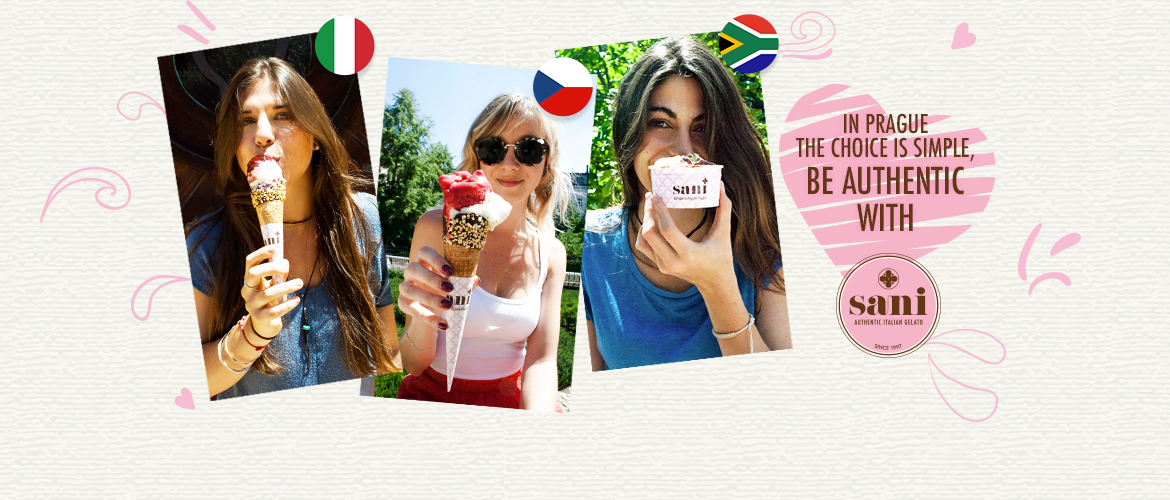 Passion for gelato connects people! Join us next time
Víte, že gelato má kladný vliv na naše tělo a psychiku? Pokud jste někdy pozorovali tváře lidí, kteří si vychutnávají gelato, tak jistě víte, že tahle lahůdka dokáže člověka doopravdy obšťastnit! Momenty štěstí jsou o to intenzivnější, když je prožíváme společně se svými přáteli. Takový piknik na dece pod rozkvetlým stromem či u břehu Vltavy s osvěžujícím gelatem je nádherná představa! Jedno takové příjemné odpoledne prožily naše věrné Sani fanynky. Těší nás, když vidíme, jak naše gelato stmeluje lidičky napříč kontinenty, napříč kulturami. Jedno ale mají všichni společné – vášeň pro gelato!  Připojte se k nám příště i vy!
Did you know that gelato has a positive effect on our body and psyche? If you've ever seen the faces of people who enjoy gelato, you will know that this delicacy can really make people happy! Moments of happiness are all the more intense when we experience them together with our friends. Such as a picnic on the deck behind the blooming trees or at the Vltava riverside with a refreshing gelato is a wonderful idea! Such an amazing afternoon experienced by our girls and our constant Sani fans. It is a pleasure for us to see how our gelato bring people together across continents, across cultures. But all of them have something in common – passion for gelato! Join us next time!